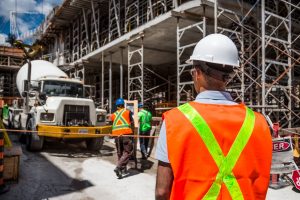 Houston Construction Accident Lawyer, Mario Madrid can help you in your time of need if you have suffered a Construction Accident and are in need of help for medical expenses, lost wages, future earnings and injuries that you have suffered as the result of the negligence of another person or company.
5,147 construction workers were killed on the job in 2017. Injury and fatality rates have decreased over the years because of stricter rules and regulations put into place.
However, 1 in 10 construction workers are still injured every year. During the course of a 45-year career in construction, a worker actually has a 1 in 200 chance of dying.
There are many reasons why an accident can happen on a work site. And for the most part, it's not the worker's fault. If you are injured on a construction work site, navigating your insurance, worker's comp, and other potential compensation can be a tricky road.
That's why it's essential to hire a construction site accidents lawyer. You want someone working for you who knows the ins and outs of everything you're going through.
Keep reading to find out everything you need to know when hiring a construction site accidents lawyer in 2019.
What Are the Most Common Accidents?
You might be surprised to learn how many types of accidents are a commonality on many construction sites.
Slips and falls are some of the most common job site accidents. They can cause a variety of injuries from minor bruising to serious head trauma.
Wearing proper footwear, establishing a no-running policy, and removing any potential fall hazards are all precautions that should be established and regulated on a work site.
Electrocutions and burns are, unfortunately, another common cause of building accidents.
Defective fuel tank lines, live electrical wires, and unsafe welding are typical causes of burn injuries.
Ladder injuries claim some of the highest rates for worker injuries. In fact, more than 4,000 workers are injured every year from ladder falls. And for those falls that aren't fatal, every worker has to take time off from work to heal from their injuries.
A qualified lawyer who specializes in construction accident law will get you the most out of the worker's comp and other compensation that you are entitled to.
What Can Help Prevent These Injuries?
When it comes to ladder safety, for example, ladders should be thoroughly inspected BEFORE each use. Can you imagine a job site leader allowing workers to take the time to do so? If you can't then there is one rule that isn't in place, that should be.
Materials should never be carried up a ladder. They should be hoisted up a rope or taken up an elevator.
Noise-induced hearing loss is a very common injury on construction sites, but is often one that is overlooked because it doesn't necessarily affect an individuals ability to work.
But employers are REQUIRED to provide some form of ear protection to their employees, and if that isn't being provided, those employees are being neglected.
What If You Can't Work?
Stress injuries are like hearing injuries in that they can develop over time and don't necessarily hinder an individuals ability to work.
But they can be just as detrimental. Often times on a construction site, a worker's job might require them to perform the same motion over and over again. These repetitive movements can cause an employee's body to stress out.
Often times these injuries start small but eventually lead to a worker not being able to do their job.
Carpal tunnel and tendonitis are two of the more common injuries that occur as a result of repetitive motions. Standing or sitting for long periods of time can cause pinched nerves or serious back pain.
Not being able to work because of back pain or carpal tunnel can cause serious financial stress and strain on both the worker and their family.
You Don't Want to Lose Your Sight
Construction sites have a higher eye injury rate than any other industry. Some of the things that can cause damage to your eyes on a construction site are:
wood chips
metal filings
glass shards
sawdust
dirt
chemical strippers
Construction accident law dictates that construction worksites should have a "rinse aid" on site which can be used to flush out your eyes and prevent long-term damage from fumes or chemicals.
It also dictates that workers be provided with safety goggles to protect their eyes.
Report Your Injury
One of the most important steps you can take if you've been injured on a construction site is to report that injury.
Inform your supervisor, inform HR, and fill out any paperwork that is suggested or required. Make your own notes of dates, times, and what exactly happened in case you need to bring it up for future use. In making any claims, even if it's just for medical bills or worker's comp, a report will be required. The sooner you do it, the fresher it is, so don't hesitate.
Know Your Rights
Most construction workers have no idea that jobs are required to provide them with earplugs.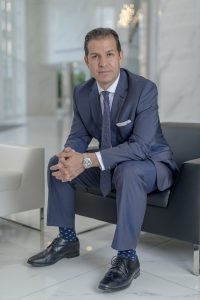 Most construction workers wouldn't think of ongoing back pain as a result of actions on the work site, but might attribute it to their physical health instead.
As a construction site worker, the most important thing you can do is know your rights. Enlist in all the training that an employer is supposed to provide and pay for. Take note of your worksite and make sure that all the necessary safety precautions have been taken.
Have rules and regulations been established and communicated in order to ensure the safety of the workers?
It's hard to know and understand all of your rights, which is why it's so important to hire a professional who can help. Want to check out our areas of expertise? Check out our blog to read about the many ways we are experts.
Hire a Construction Site Accidents Lawyer
If you're suffering from back pain or you've experienced an injury, hiring a construction site accidents lawyer is the best thing you can do for your health and your pockets.
Why stress about paperwork and research when you can hire someone to do it for you?
Contact us today to set up a free consultation so that you can find out how we can help with your case.