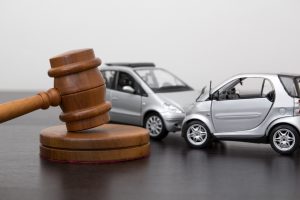 If you're an average driver, you'll be involved in a collision once every 17.9 years.
Depending on how old you are today, you will probably see a few fender benders in your lifetime.
When the unavoidable happens, it's a highly stressful period. You might have bodily injuries or even be at the receiving end of a lawsuit.
Whatever the case, you will need to engage a car accident lawyer to help you navigate these issues. If this will be the first time you're hiring an attorney, it can be a daunting process.
Here are five tips to ensure you get the best lawyer on your case.
1. Consider the Attorney's Focus and Location
Focus relates to what an attorney specializes in. Just as you see a dentist for your teeth and a cardiologist for your heart, you need to get an attorney who handles car accident cases.
A specialist will provide you with expert level representation, increasing your likelihood of getting a favorable outcome.
Similarly, they are better placed to make judgments on liability issues, such as causation, negligence, and vehicular manslaughter.
Most personal injury claims are settled pre-trial. For this reason, you need someone who is able to determine and negotiate compensation.
An attorney with a car accident and personal injury background is best because they have previously handled numerous cases that are similar to yours.
A generalist lawyer can get the job done, but they might fumble along the way, which can cost you your case.
This is one of the times when you should consider hiring a local lawyer. He or she will already be well-acquainted with your jurisdiction. This saves a lot of time as they are able to hit the ground running on your case.
2. Find an Experienced Car Accident Lawyer
The value of an experienced attorney cannot be underestimated. A car accident is complicated by medical injuries, damage to property, insurance issues, and the need to make determinations on who is at fault.
A seasoned car accident attorney has acquired a unique set of skills that point them towards what to investigate, what to look for, and where.
They are also aware of the external contributing factors and how to exploit them in your favor.
Aside from this, each jurisdiction has specific laws relating to negligence, statutes of limitation, causation, and the assumption of risk. All these are important components of your case.
Before hiring a lawyer, ask about their experience in your specific area and what the outcomes have been.
3. What Is Their Reputation?
While this is definitely unfair to you, your lawyer's reputation can negatively affect your case. And vice versa.
Their dealings with other lawyers and officers of the court determine how they are regarded, and in by extension, how you will be regarded.
They can also leverage their prior dealings and goodwill with insurance companies in your favor. However, this is only possible if they have made valuable, above board connections in the past.
Therefore, ask around and look online as well. Check reviews and telltales signs.
Are clients frustrated at a lack of responsiveness? Does the attorney have pending malpractice cases against them?
Pick up such clues from the comments and information you find online about the attorney and the law firm they work for.
Avvo, SuperLawyer, Facebook, and LinkedIn are some credible sites to begin your initial research. Make sure the sites you use are not sponsored platforms as they may lack objectivity.
4. Your Comfort Level around Them
Have you ever wondered why you get on extremely well with some people, but not others? And how you feel around the former?
Pay attention to this when trying to find a lawyer.
There is always something about the other person that makes you strike or not strike a rapport with them.
When you have a legal issue, regardless of which side you're on, you want someone whose personality puts you at ease. They need to be someone you find approachable enough to ask all your questions.
In addition to approach ability, they should be willing to explain things to you without using legal jargon that's difficult for a layman to understand.
Lastly, they should be accessible when you need to reach them for questions or progress reports on your case.
With everything you have on your plate after an accident, dealing with a difficult lawyer is bound to frustrate you even more.
5. Request for a Legal Fees Payment Plan
This is something you should bring up for discussion as early as your first meeting with an attorney. It will ensure that misunderstandings do not arise later on.
You want to find an attorney with fair charges, but who is experienced enough to put up a robust fight on your behalf.
The attorney should be willing to have a clear and open discussion with you on this. Strike out any lawyer who isn't upfront and transparent about discussing the specifics in figures and percentages.
Attorneys who handle car accident cases have the leeway to create their own payment plans. These can be hourly billing, contingency, or a hybrid of both.
If possible, find one who will take your case on contingency. This means that your attorney doesn't get paid unless they win you money in your settlement.
This ensures that they don't take a losing case just for the money. And secondly, it incentivizes the attorney to get the best settlement possible.
A contingency payment plan is a win-win.
Make the Best Choice
When going through a legal battle, having the right car accident lawyer can be reassuring and take much of the burden off your shoulders. These tips will guide you in the right direction.
Have you or a loved one recently gotten into legal trouble? Houston Personal Injury Attorneys at Madrid Law, we pride ourselves in putting up the best defense strategies for our clients.
Contact us today so we can help you understand the legal implications and explore your options.