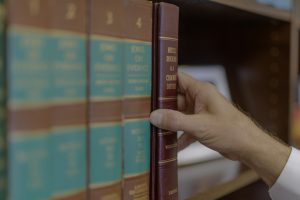 Capital murder is the most serious criminal charge you could possibly face, and Texas is the most dangerous place in the United States to be charged with this offense. Since 1976, Texas has executed more inmates than any other U.S. state, amounting to more than a third of the nation's total. If you have been charged with capital murder in Houston, your choice of attorney could turn out to be a life or death decision.
The Elements of Murder
To be convicted of capital murder, you must be guilty of murder. To win a guilty verdict in a murder case, the prosecutor must prove beyond a reasonable doubt that you either:
Intentionally or knowingly killed someone
Intentionally committed a dangerous act that killed someone, with the intent to cause serious bodily harm (the specific intent to kill is not necessary)
Intentionally committing a dangerous act that kills someone during the commission of a felony or its immediate aftermath (with or without the intent to cause serious bodily harm)
Capital Murder
For the offense to be upgraded to capital murder, one of the following "aggravating factors" must be present:
The victim was an on-duty firefighter or police officer
The victim was younger than six years old
Two or more people were murdered
The murder took place while the defendant was in jail or attempting to escape prison
The killing was a murder for hire
The defendant intentionally killed the victim while in the process of committing one of certain enumerated crimes such as arson
The victim was a judge and the murder was committed in retaliation
If you are convicted of murder and none of the foregoing aggravated circumstances apply, sentencing guidelines for non-capital murder will apply – normally, 5 to 99 years in prison. If the court finds that one of the foregoing aggravated circumstances was present, however, you will be sentenced either to death or to life without parole. Even if one of the foregoing aggravated circumstances is present, however, you will not necessarily be sentenced to death.
Defenses
While any number of defenses might be available to you if you are charged with capital murder, some of the most common defenses include:
Lack of intent to kill, seriously injure or commit a felony (intoxication is sometimes a defense)
Lack of knowledge: Burning down a building without realizing someone was inside, for example
Self-defense or defense of others
Insanity
Mistake of fact: "I didn't know gun was loaded", for example
Illegal search and seizure (to disqualify evidence)
Violation of defendant's right to remain silent (to disqualify a confession, for example)
Youth: To qualify for the death penalty in Texas, you must have reached your 17th birthday by the time you committed the crime
Fighting Back
Houston criminal defense lawyer Mario Madrid not only enjoys the benefits of two decades of experiences as a defense attorney, prosecutor and judge, he is also Board Certified by the Texas Board of Legal Specialization in Criminal Law, an honor enjoyed by fewer that three percent of Texas criminal lawyers. If you have been charged with capital murder in Houston, call Madrid Law, PLLC at 713-877-9400 for a free initial evaluation of your case.