No one ever plans for a car accident to happen.
It's something that comes out of nowhere when you least expect it.
One of the most devastating kinds of accidents happens when an 18 wheeler truck is involved.
It's the type of worst-case scenario that occurs in the back of our mind every time we're stuck behind one or try to overtake one.
Madrid Law uses its experience, knowledge, insight and hard work to obtain the compensation that is owed to those injured in 18 wheeler accidents.
If you or someone you know has recently been involved in a car accident involving an 18 wheeler, here are 5 useful tips when vetting 18 wheeler accident lawyers to represent you.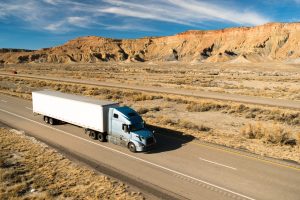 5 Tips for Hiring 18 Wheeler Accident Lawyers
Doing all of this research up front will be tough, especially if you're suffering from any accident-related injuries.
However, you deserve the best of the best when it comes to being properly represented.
1. Choose a Lawyer Specializing in 18 Wheeler Accidents
It's in your best interest to find a lawyer who specializes in accidents involving trucks or 18 wheelers. The latter may be more expensive, but you'll most likely find that attorneys who specialize know how to navigate the subtle nuances of your case type.
They can look at your case from different angles like for example if there was any negligence or intoxication involved.
On the other hand, a general attorney won't be able to make the best case for you, despite the initial cost-effectiveness.
This can make a world of difference to the tune of thousands of dollars, so it pays to invest in the right type of lawyer.
2. Check Their Credentials
Once you've identified attorneys who specialize in 18 wheeler accidents, you'll want to do a little bit more in-depth research. It would be helpful to organize all this information in an Excel or Google Sheets spreadsheet.
A few questions to ask yourself when researching your attorney.
Where did they get their degree from?
How many years have they been practicing?
What certifications do they have?
Another sanity check you can do is have these questions (and the answers on hand) when you talk to them over the phone or in person (more on this later) and cross-reference their answers.
3. Take a Look at Their Past Cases
You'll want to have a lawyer that has a lot of experience with 18 wheeler truck accidents. Ideally, there should be past case studies available on their website. If they have none, you'll want to move on to the next one. If they have no relevant case studies, this is a quick and easy way to filter out your lawyer list.
An experienced lawyer should have case studies available. They should be up to date on the latest rules and regulations regarding the 18-wheeler industry.
One other aspect when looking at their past cases is their win/loss ratio. Put simply, it's how many cases they've won vs how many they've lost. If they have more losses than wins, you'll want to move on. Even if they're 50/50, I'd hesitate to work with them. They need to have won the majority of their cases.
Naturally, they might not have this information transparently available on their website. You'll want to use a third-party service to find out their win-loss ratio. Again, this could be good information to cross-reference when you're contacting lawyers over the phone or in person.
4. Look at Their Customer Reviews
While looking at customer reviews from their website can be helpful, you'll want to try and find unbiased customer reviews from third party websites to get the full picture. You'll also want to try and ask if they provide references from past clients that you can talk to about their experience. A few questions you can ask their references:
How would you rate your experience with them?
How were they when communicating and had questions?
Did you get any other quotes? What made you decide to go with them?
Make note of the bad reviews that they have. This can be invaluable when vetting references, as you can get a different perspective. If they only have a few bad reviews, ask them about it.
Ask if they can also provide contact information for those bad reviews so you can hear from both sides of the story.
5. Meet Them in person
Once you've vetted their specialization, credentials, and reputation online and over the phone. You'll want to meet them in person to discuss potentially working together. Make note of their communication style and the promptness at which they correspond. Don't be afraid to ask a lot of questions, as good lawyers should treat their customers with respect and communicate clearly and be there as a resource.
Before you meet in person, they should give you a list of documents you need to bring. Keep an eye out on how organized they are in asking and receiving information. A well-run practice shouldn't be scrambling and asking for information sporadically. The information gathering part is a great place to see if there are any red flags.
They should be able to clearly walk you through the process, but definitely come prepared with questions of your own in case they don't address them.
The Research Isn't Easy, but It's Worth It
You'll want to find multiple 18 wheeler accident lawyers in your area and run them through each process outlined above.
If you or someone you know was involved in an 18 wheeler accident, don't hesitate to get in touch with us.