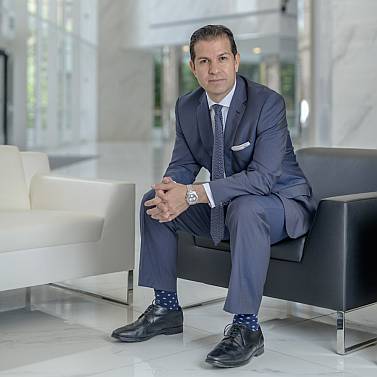 Houston Criminal Defense Lawyer
Mario Madrid is a dedicated and experienced Houston criminal defense lawyer who also represents clients in Harris County and the surrounding areas of Galveston County, Waller County, Brazoria County, Montgomery County, Liberty County, Chambers County, San Jacinto, and Fort Bend County. Mr. Madrid's over two decades of litigation experience have endowed him with the skills necessary to aggressively confront the Texas criminal justice system on your behalf. His stellar reputation and strong client track record have been confirmed time and time again with numerous awards and qualifications.
CALL 713-877-9400
For Free Initial Consultation
CALL US TODAY
For Free Initial Consultation
---
Free Initial Consultation
You won't even need to bring your wallet along for your first consultation with Mr. Madrid, because he offers an initial consultation completely free of charge. During the consultation, Mr. Madrid will listen carefully while you describe your circumstances. He will ask targeted questions, based on his extensive experience, that are designed to clarify your legal position and provide the basis for an aggressive defense. Mr. Madrid will provide you with frank and honest answers to any question you ask, and he will keep any communications between you absolutely confidential, even if you decide not to retain hum.
Most defendants experience a criminal charge as a frightening, even terrifying event that quite naturally compromises their ability to look at their own case from a dispassionate perspective. Mr. Madrid is well-trained in the art of looking at a case with strict objectivity, and he can use this objectivity to evaluate your case and provide you with realistic advice on your legal options, including loopholes that other lawyers miss as well as possible defenses.
Your choice of who to retain as your Houston criminal defense lawyer could turn out to be the most important decision you make in your entire case. Indeed, if your charge is serious, it could turn out to be the most important decision you make in your entire lifetime.
Board Certified
Texas Board of Legal Specialization
Criminal Law
Previous Experience
Serving as a Judge
A perfect 10/10
("Superb") rating by AVVO
Voted Houston
Top Lawyer by H Texas Magazine
2011-2018
Member of Texas Criminal
Defense Lawyers Association
Member of the National
College for DUI Defense
Services
Federal and state drug charges (methamphetamine, marijuana, crack cocaine, heroin, etc.)
Assault and battery
DWI
White collar crimes
Murder
Manslaughter
Theft
Robbery
Sex crimes, including "date rape"
Conspiracy
Resisting arrest
Juvenile offenses
Fraud
Violent crimes
Property crimes
Others
---
The Mario Madrid Story
Due to his experience as a former Associate District Attorney for the State of Texas, early in his career Mr. Madrid gained a perspective that few other criminal lawyers possess. His intimate knowledge of prosecution strategy has endowed him with an uncanny knack for finding weaknesses in the prosecution's case and exploiting them skillfully. From 2008 to 2014 he supplemented his experience as a prosecutor with service as a Judge for the City of Houston, where he gained a bird's eye view of how a judges looks at evidence and how a court is likely to rule on various motions. Combined with his experience as a criminal defense attorney, Mr. Madrid has the ability to "put it all together" to prepare the best possible defense for his clients.
CALL 713-877-9400
For Free Initial Consultation
CALL US TODAY
For Free Initial Consultation
A Houston Criminal Defense Lawyer Can Work To Defend Your Rights
Evidence: In criminal court, the outcome will be determined by what can be proven with admissible evidence. The defendant's task of establishing "reasonable doubt" can be surprisingly tricky, and may require the testimony of expert witnesses such as accident reconstruction specialists as well as physical evidence such as CCTV recordings. More importantly, a skilled criminal defense attorney will know how to poke holes in the prosecution's evidence and cast doubt upon the credibility of hostile witnesses.
Although a criminal defendant has the final say on major issues of his case such as whether or not to plead guilty and whether to accept a plea bargain, he may be in dire need of expert legal advice to allow him to make a rational decision. An effective criminal defense lawyer will be intimately familiar not only with criminal law in general, but also with the quirks and idiosyncrasies of the local justice system.
Negotiating: Many criminal prosecutions are resolved not by trial but by plea bargains. A good plea negotiator might save you from years in prison or a felony charge by introducing enough doubt about the strength of the prosecutor's case to induce him to offer to allow you to plead guilty to a lesser charge. Negotiating a plea deal against a prosecutor who negotiates such deals every day is not a job for amateurs or for those who are easily intimidated.
Trial: Often times, particularly when dealing with serious criminal charges, a case is ultimately set for Jury Trial. In serious cases the prosecution is more often than not seeking a severe sentence and will only offer a very high number of years in prison. A Houston Criminal Defense Attorney with trial experience can be a great and necessary asset. Mario Madrid is Board Certified in Criminal Law by the Texas Board of Legal Specialization. The criteria to attain this level of specialization includes trial experience. Additionally, Mr. Madrid is certified in Death Penalty cases. Mario Madrid is a Houston Trial Attorney who has successfully defended to trial, numerous serious felony cases in State and Federal Court.  When a cases must be fought and won in jury trial it is imperative that you seek representation from someone who has the experience and know how to get the job done.
CALL 713-877-9400
For Free Initial Consultation
CALL US TODAY
For Free Initial Consultation
Call Houston Criminal Defense Lawyer Mario Madrid Today for the legal muscle you will need to fight off an aggressive criminal prosecution that could ruin your life. Call Us Today for a Free Initial Consultation 713.877.9400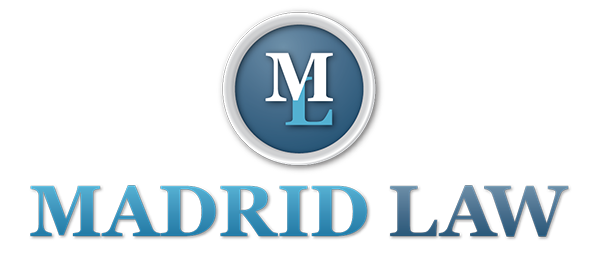 Lyric Centre Office Building
440 Louisiana St, 1225
Houston, TX, 77002
Phone: (713) 877-9400
Copyright ©2020 Madrid Law Firm
All Rights Reserved.