Houston Sex Crimes Lawyer
An accusation that you have committed a sex crime can change your life forever. If you have been arrested and accused of committing a sex crime, your life and your freedom are at stake. Choosing the right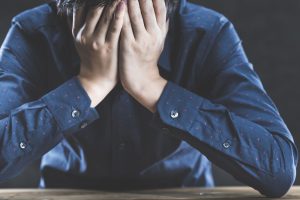 Houston criminal defense attorney to represent you is one of the most important decisions you may ever make. Criminal defense lawyer Mario Madrid has built a reputation of vigorously and aggressively defending those accused sex crimes.
Being falsely accused of a sex crime is an especially traumatic event, especially if the accusation is leveled by a loved one or by someone else you trusted. If the accusation is publicized, being tried in the "guilty until proven innocent" court of public opinion can be even more traumatic. It is precisely for these reasons that you will likely need the early assistance of an experienced Houston criminal defense lawyer in order to beat the charges and clear your name.
Types of Sex Crimes
Texas has dozens of sex-related crimes on its books, including but not limited to:
rape
statutory
indecent exposure
public lewdness
improper relationship between educator and student
Common Motivations for False Allegations
There are many different reasons why someone might falsely accuse someone of a sex crime. Some of the most common are:
Possible Penalties
Penalties for sex offenses are typically severe, although they vary widely depending on the exact nature of the offense:
Two years to 20 years imprisonment, 5 years to life in prison for some crimes and 25 years in prison minimum without the possibility of parole (depending on the particular charge, the existence of any prior offenses, and surrounding circumstances).
A fine of up to $10,000.
Requirement to publicly register as a sex offender with the local law enforcement authorities of your residence..
Defensive Strategies
Formulating a defense against a false allegation of sexual misconduct is highly fact-dependent – in other words, every case is different. Nevertheless, the following defensive strategies are common:
Uncovering the accuser's motives for the false allegation. In some cases, such as an allegation leveled in the midst of a child custody dispute, the motivation may be transparent. In other cases some investigation may be required.
Aggressively cross-examining the accuser to uncover inconsistencies in his/her story. Liars are seldom able to concoct stories that lack inconsistencies and contradictions. In some sex offense cases, however, legal limitations restrict the ability to cross-examine an accuser (when the accuser is a child, for example).
Uncovering evidence of any previous false allegations made by the accuser.
Conducting a psychological evaluation of the accuser.
Challenging and suppressing tainted evidence, such as statements made by the accuser under the undue evidence of a third party.
Establishing that the accuser actually consented to an allegedly non-consensual sexual encounter.
Getting Help
Houston criminal defense attorney Mario Madrid has been practicing law for over 20 years, and his experience includes positions as both a prosecutor and a judge. He has been certified as a specialist in criminal law by the Texas Board of Legal Specialization, an honor granted to only about ten percent of Texas criminal defense attorneys. If you have been charged with a sex crime in the Houston area, call Madrid Law, PLLC at 713-877-9400 for a free initial consultation.