There are 135 working refineries in the United States. They are predominately clustered around San Francisco, Los Angeles, and Houston.
In addition to polluting the environment, these refineries often give off bright flares and loud noises that affect everyone living around them. But the individuals who are the most affected by these refineries are the workers themselves.
Many people question the adequacy of the EPA and US Department of Labor laws in protecting workers and the public from the potential danger of these work sites.
The goal of regulations is to protect workers' public health and safety, reduce wasted resources, and to protect cultural resources. Unfortunately, there are still many worker injuries and fatalities that occur on-site at these refineries.
The most important thing you do if you've acquired any injury is to hire a refinery accident lawyer. Keep reading to learn what your process should entail from beginning to end.
What Is a Refinery?
Refineries are production facilities that do exactly as their name implies. They refine materials or convert raw material into a product or products of value.
Over 30 states have oil refineries, with 4 of the world's largest oil refineries existing in Texas alone.
All refineries have a distillation column but only some have secondary processing units. Secondary processing units at refineries manipulate the product after the distillation phase. They might convert it from low to high grade or make it more environmentally compliant by removing certain components.
The more complex the refinery, the more room there is for accident and injury. Refinery accidents are often fatal which is why it's so important to maintain a safe, inspected, and regulated work-site.
What Accidents Have Happened?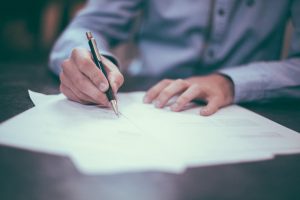 Most refinery fatalities occur in the oil and gas extraction industries.
On March 23, 2005, one of the worst United States oil refinery accidents happened in Texas City, TX.
Texas City's BP refinery was home to a series of explosions that killed 15 workers and injured 180. A distillation was flooded with hydrocarbons which caused the tower to over pressurize. The result was a geyser-like explosion that shot out of the vent stack.
By the time people realized what was happening, there wasn't enough time to shut everything down. It's believed that the accident consisted of a series of 5 explosions.
Oil refinery accidents often occur when the refinery is in a transitional stage. This is the time when chemicals or toxic liquids are being transferred from place to place. If you've suffered any sort of injury at the refinery or feel as though there is a lack of workplace safety, it's time to call us for help.
We are experts on many aspects of the law from insurance fraud to manslaughter, and most importantly, REFINERY ACCIDENTS.
In 1947, an Illinois coal mine located in the town of Centralia. 111 people died because of burn injuries and other horrific injuries.
In Port Wentworth, Georgia in 2008, The Imperial Sugar refinery caused 14 worker deaths and 38 injuries. Many of the workers made claims that some of the machines at the Imperial Sugar refinery were 28 years old.
How Can You Avoid an Accident?
Employees at refineries are exposed to highly-volatile and hazardous materials on a regular basis. When something goes wrong at one of these facilities, the situation can escalate to life-threatening in a matter of seconds.
Especially at offsite or remote facilities, it can be harder to maintain a safe workplace. It can also be difficult to acquire fast help and resources on demand or after an accident.
Establishing clear and concise responsibilities, regular maintenance schedules, and safety regulations are all essential in preventing potential refinery accidents. But even if everything seems to be in place, a refinery accident is always a possibility.
It's critical to plan for potential disasters, whether big or small. Every employee should know their role in the event of a disaster. Providing proper training is a necessity.
Communication also plays a significant role in building and maintaining workplace safety. An emergency response must be in place. In addition, supervisors should have ways to contact any and all employees in the event of an emergency.
What Can You Do If You've Been Injured?
If you've been a part of or seen a refinery accident, the most important thing you can do right away is to report the incident. Tell your immediate supervisor and make sure the proper reports are filled out and filed.
Keep your own record of any incidents, reports filed, and conversations you've had with regard to the incident.
When it comes down to acquiring your worker's comp or paying medical bills, incident reports will have to be filed.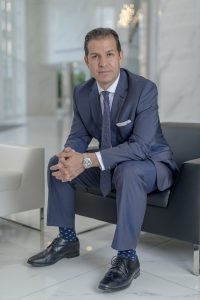 Call a professional lawyer who has experience with accident law and ask for a free consultation.
Make Sure You Hire a Refinery Accident Lawyer
Being injured onsite can be both a stressful and detrimental occurrence for an employee. Worker rights, having to work while in pain, and wondering how to support one's family are all worries that many refinery workers face on a day to day basis.
Injuries should always be dealt with as soon as possible and it is essential that you have someone by your side who knows what they're doing. That's exactly why you should hire a refinery accident lawyer in the event of an injury. They know the ins and outs of refinery accident law and will help you every step of the way.
While there is much we can do to enforce workplace safety at the refinery, an accident is always a possibility. And if you've experienced an injury, contact us today for your free consultation.