If you have been injury in a factory or oil rig accident contact the Mario Madrid Law Firm today at 713-877-9400.
If you work for National Oilwell Varco, Cameron International, Baker Hughes, Dow Chemical or another company that has exposure to drilling oil or chemical usage in the Houston area there is a good chance you have encountered a drilling stabilizer grinding machine or a roll grinder. Although many employees will never use this type of machine, it is very important for the process of drilling oil.
Drilling stabilizers are used on oil rigs and it is important to make certain the are ground to the proper specifications for optimal oil drilling. Unfortunately, not all drilling stabilizer grinding machines are created equal. If you have worked in the oil and energy industry for several decades you know not much has changed when it comes to equipment and regulations. You may have found that the same equipment used today was being used in the 1980's and 1990's.
With this being the case, it should come as no surprise that some employees have suffered injuries due to lack of instruction or poor maintenance. When it comes to a grinding machine, the injuries can be severe. We have had clients contact us after losing a finger, hand, arm, leg or foot in a grinding machine. This can be a very traumatic experience as it often leads to some type of amputation.
Not only is this extremely painful, it alters the way of life. No longer is it the case that job duties are easily completed. If you performed a job in which it required the use of your hands or fingers you likely cannot complete these job tasks after being in an accident involving a grinding machine.
If you have suffered a severe injury, such as an amputation, due to the negligence of your employer do not hesitate to reach out to the Mario Madrid Law Firm today. We have Houston personal injury lawyers that are experienced when it comes to seeking the maximum compensation after a grinding machine injury. Even if your injury had nothing to do with oil rigs or the companies mentioned above, contact us today. We would be willing to discuss your legal options moving forward.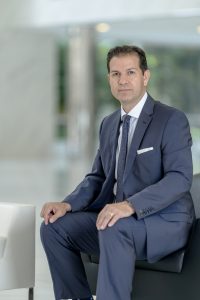 Progressing through life without fingers, a hand or an arm can be extremely difficult. There are many jobs in which you will not be qualified. It may also be the case that you cannot earn enough money to support your family and children. Rather than allowing this to make your life miserable, contact the Mario Madrid Law Firm today so we can help you receive the proper compensation due to the negligence of your employer or the company that made the drilling stabilizer grinding machine.