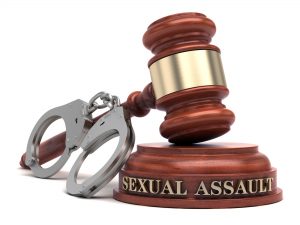 Have you or a loved one been accused of child sexual assault? Sexual Assault of a Child charges can result in isolation from friends and family, disgrace from peers and the looming fear of a prison sentence. You must make the choice to find an attorne
The defendant causes serious bodily injury or attempted murder  with experience and the legal know how to defend you and achieve the best possible outcome to insure your freedom and your life back to normalcy. Mario Madrid is Board Certified by the Texas Board of Legal Specialization in Criminal Law. He has been successfully representing the accused for over twenty years, with his the skill, knowledge and expertise necessary to defend Sexual Assault of a Child Charges.
How Does Texas Law Define Sexual Abuse of a Child?
The first step in approaching a child sexual assault charge is educating yourself on what that actually means in the context of your state.
Chapter 261 of Texas Family Code defines child sexual abuse as "any harmful sexual conduct to a child's mental, physical or emotional welfare, in addition to failure to make a reasonable effort to prevent sexual conduct with a child, and encouraging or compelling the child to engage in sexual conduct."
In this scenario, a "child" is any person that is younger than 17 years of age. The act is automatically determined to be without the victim's consent if they were threatened with physical violence or coerced into participating.
This lack of consent also implies if the victim is physically unable to resist, or if the defendant is in a position of power or in charge of the victim.
Texas Penal Code 22.021 states that a person can be charged with sexual assault of a child, if they knowingly did any of the following things:
Penetrated the child's sex organs
Penetrated the child's mouth with his or her sex organs
Forced a child's mouth to contact the mouth or sex organ of another person, including their own
This charged can be bumped up to aggravated assault if any of the following scenarios occur:
The defendant causes serious bodily injury or attempted murder
The defendant used a deadly weapon or showed one
The defendant acted with another person
Rohypnol or ketamine was used during the encounter
The victim is younger than 14 years of age
These crimes are often the most prosecuted ones in Texas. This is because these crimes stir up public outrage and are hard to be handled in an unbiased way in court.
What are the Penalties and Sentences for the Sexual Assault of a Child?
In Texas, a sexual assault is usually a second-degree penalty. This penalty carries a sentence that is between 2 to 20 years long in a state prison, and/or a fine of up to $10,00.
If the crime has been upgraded to aggravated sexual assault it becomes a first-degree felony, which can result in a sentence of up to life in prison. If you are charged with Continuous Sexual Abuse of a Child, you can receive a sentence of 25 years to life without parole and be placed on a sex offender registration for a lifetime.
If someone is a repeat offender, or if they sexually abused a child for a time longer than thirty days, their sentencing is different. In this scenario, there is a minimum sentence of 25 years in prison or life without parole for repeat offenders.
Ashley's Law, which was enacted in 1995, states that a person who has a previous child sexual assault conviction can be given a life sentence under the "two strikes" provision that has been added by Texas law.
Ashley's Law requires these offenders to serve at least 50% of their sentence before the possibility of parole, but more often than not these people serve 80% of the sentence.
How Do You Defend Yourself in a Child Sexual Abuse Case?
With child sexual abuse cases, the stakes are high and the sentences are harsh. The good thing, however, is that the burden of proof is on the state prosecutor. This means that they have to prove you committed every part of the charge beyond a reasonable doubt.
If you have been charged with sexual abuse of a child there are ways you can defend and exonerate yourself. Here are some valid defenses you can use in this scenario:
The victim provided you with his or her consent
Mistaken identity
You lacked intent or knowledge
You're innocent and have an alibi
You acted under duress or coercion
Insanity of defendant
You were less than 3 years older than the child
You were married to the victim
If any of these defense options are applicable, you're more likely to have a fighting chance in court.
How a Defense Attorney Can Help You and Your Case
Being accused of sexual assault can be a stressful and scary thing. A lot is on the line, including your freedom, criminal record, and reputation.
That's why it's essential that you connect with a defense attorney who can help you with your case, answer your questions about sexual assault defense, and help you navigate the situation.
They Can Help Establish Your Defense Strategy
Are you facing a false allegation of sexual misconduct? If so, a defense attorney can help aggressively cross-examine your accuser to uncover inconsistencies in their story.
They can also uncover evidence of any previous false allegations, challenge and suppress tainted evidence, and find evidence that supports an argument of consent, mistaken identity, or lack of intent or knowledge.
They Know the Ins & Outs of These Kinds of Charges
Sexual abuse of a child cases differ greatly by state, so it's important to connect with a lawyer who knows how these cases are handled in Texas. They'll know the differences in felony, fines, and sentence lengths, as well as any specifics regarding the state sex offender registry. The nuances of these cases are why it's essential to hire a criminal defense attorney with experience handling these types of cases.
An experienced defense attorney will make sure your rights are not violated, advocate your defense strategy, and work to have your charges reduced or eliminated.
Texas Sexual Assault Laws & Penalties
If you or a loved one have been accused or charged with Texas sexual assault, you need to understand everything involved in these types of charges, such as the associated penalties and sentence options. You need an experienced and skilled Houston Sexual Assault Lawyer to guide you through the legal maze and vigorously defend you rights.
Have you been charged with sexual assault? Are you in need of legal assistance? Mario Madrid has over 22 years of Criminal Defense in Sexual Assault Cases. Contact us to schedule a free consultation.